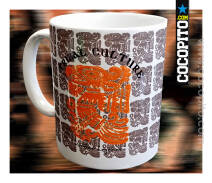 COCOPITO.COM
Do you like holiday motifs?
Is summer your favourite season?
We've got something for you!
Cocopito.com offer original, unique, trendy
mugs with holiday motifs.
Now drinking coffee or tea can be really pleasant!
Original, colourful patterns on our mugs are connected with hot, beautiful
resorts like Ibiza or Hawaii.
We will help you to remember about your holiday memories.
Our mugs are perfect for restaurants too.